Katharine Hepburn's Brownies
Updated: Mar 8
If Kate's brownie-baking is as good as her Academy Awards record this recipe should be sweet!
Katharine Hepburn's Brownies
2 (1-ounce) squares unsweetened baker's chocolate 1 stick unsalted butter 1 cup sugar 2 eggs 1/2 teaspoon vanilla 1/4 cup flour 1/4 teaspoon salt 1 cup chopped walnuts
Melt chocolate and butter in a heavy saucepan over low heat. Remove from heat and stir in sugar. Add eggs and vanilla and beat well. Stir in flour, salt, and walnuts. Mix well. Pour into a buttered 8-inch square baking pan. Bake at 325˚ F for 40 minutes. Cool and cut into squares.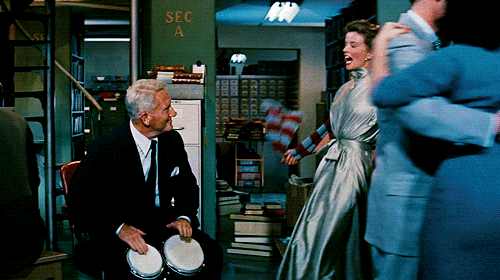 How you'll feel after eating Kate's brownies.
Just like a flower from a friend.